Get a TRUE taste of old Florida at the Floral City Strawberry Festival, held annually, the first weekend in March.
The rich and fertile spring-fed soil of Citrus County is known for producing remarkably delicious fruit. Every year, The Floral City Strawberry Festival celebrates its tasty namesake with a full weekend of fun that has been a local tradition for generations.
Saturday morning, the festival opens with the posting of Colors, the Pledge of Allegiance, and our National Anthem. Followed by another annual tradition – The Strawberry Prince and Princess Pageants. The weekend continues as over 200 booths filled with crafts, artists, local non-profits, and commercial vendors offer their wares in colorfully decorated booths throughout Floral Park. Choosing what to eat is never an easy decision as the smell of barbecue, seafood, and a wide variety of festival food will fill the air. Wonderful, tasty, sweet treats too – ice cream, frozen smoothies, frozen fruit pops, craft sodas, and homemade pretzels are just some perennial festival fares.
The Beer & Wine Garden by the main stage will offer multiple selections, while musical talent entertains everyone.
Children always have so much to do at the Floral City Strawberry Festival. Let the kids blow off some steam at the extensive variety of inflatables, bounce houses, and other kid's activities.
One festival classic, not to be missed, is the extremely messy pie-eating contests, held both days. All can compete, even the little ones, in age-appropriate categories. Sign-up onsite at the festival both mornings.
Then there is the star of the Floral City Strawberry Festival. Freshly picked strawberries, warm from the Florida sun and supplied by our very own Ferris Farms. Hundreds of flats of strawberries made into delectable strawberry shortcakes for all to enjoy, and plenty of flats of strawberries available to go. Flats will be available next to the Strawberry Shortcake tent, at each gate, and at the shuttle bus parking lot at the County Auditorium ready for you to take home as a sweet reminder of the weekend.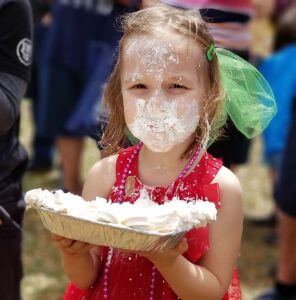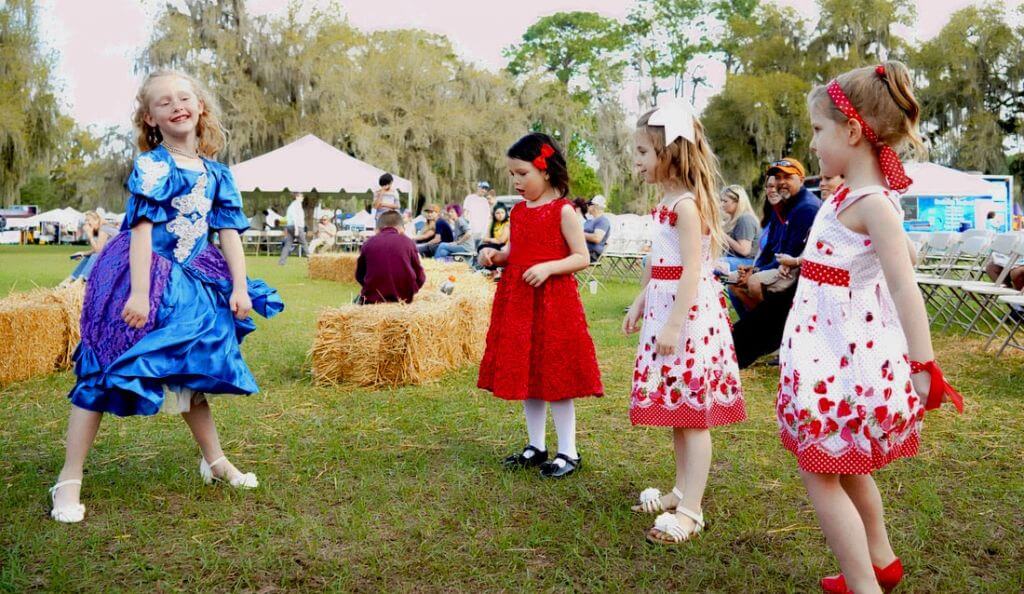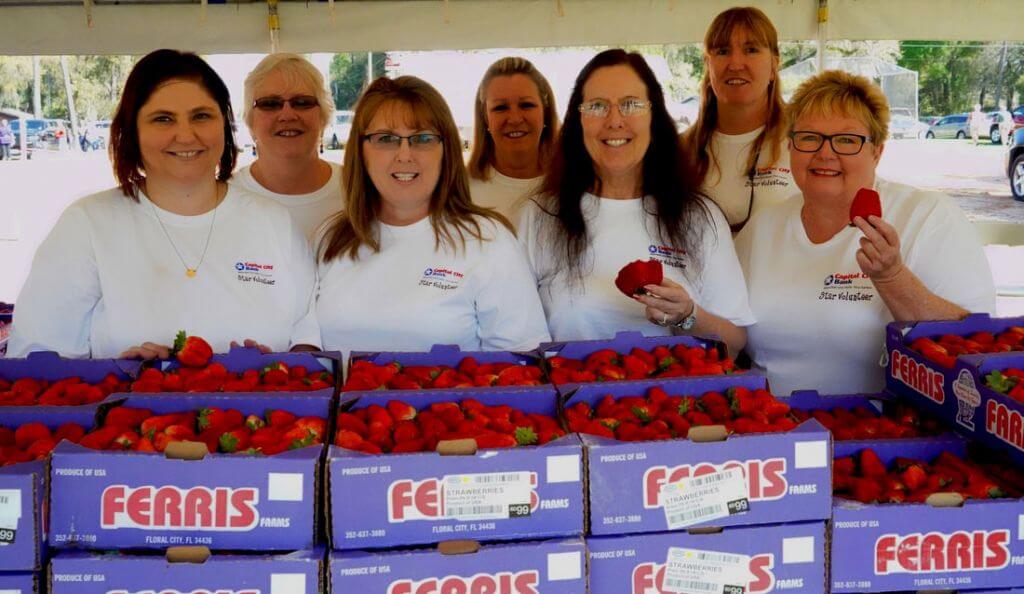 Local sources indicate that the 1st Annual Strawberry Festival was held in March of 1988. By its 3rd anniversary, when the Chamber became involved with its production, the festival hard grown large enough to move from the original location, in the Ferris Grove lot, to Floral Park where it has been held every year since 1990.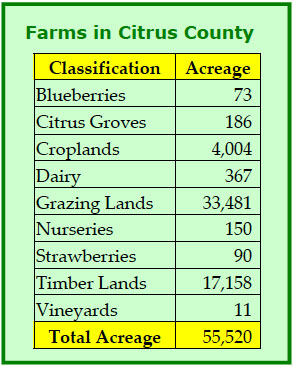 Salute to Local Agriculture!
At its core, the Floral City Strawberry Festival is a genuine salute to our local agriculture. According to the Agriculture Alliance of Citrus County, agriculture is an important component of the cultural and economic environment in Citrus County and its continued vitality is beneficial for all residents. Additionally, Citrus County's agricultural lands provide a broad spectrum of environmental benefits such as: green space, preservation of wetlands, water storage, ground water recharge, protection of well fields, water filtration, flood control, purification of air, carbon sequestering, generation of oxygen. Additional benefits of agriculture include: preservation of wildlife habitat, (including habitat for a wide, variety of birds and threatened and endangered species), a buffer between urban development and natural areas, forests and woodlands, and scenic views.