It's messy, but great fun!
Try your hand at the strawberry pie eating contests.  Registration begins at 10 a.m. at the Chamber Information Tent, with the contests beginning at 1 pm on Saturday and 1 pm on Sunday at Strawberry Row near the shortcake tent. There will be contests for adults along with special contests for the little ones. Each participant will have one minute to eat a strawberry and whip cream pie without using your hands. The winner of each age group, both days, will receive a Floral City Strawberry Festival Pie Eating Champion plaque.
(And yes, we do provide water and towelettes for post-noshing hand and face clean-up)
Ages 12 and under
Ages 13 and up
Advanced sign-ups are required and will begin at the Chamber Information Tent at 10 a.m. There are only 6 openings in each age category, and they fill up quickly!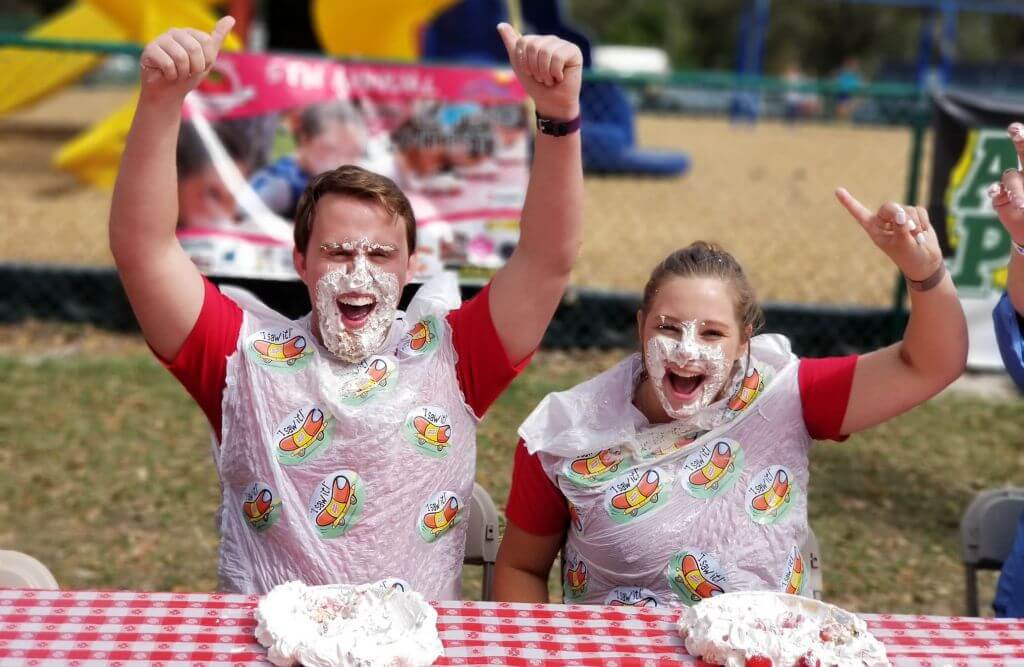 Thank you to our Pie Eating Contest Sponsors!